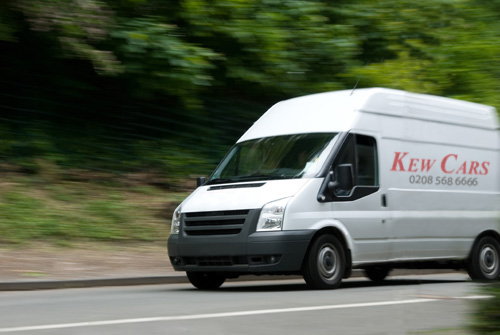 The Kew Cars Courier Service benefits form the same extraordinary reliability and level of service that our minicab and airport transfer services enjoy.
We leverage our logistical expertise to provide  a flexible, competitively priced delivery service whether you want to transport a single page document or a full palette of goods.
For deliveries outside of London, we are able to arrange pickup and transportation through our trusted network of national and international carriers.
I have suffered from chronic back pain and spasms for about 20 years. Ive been prescribed a large variety of different medication and by far, somas are the only relaxer Ive been prescribed that really really works. My Dr doesnt like to prescribe them however, he knows that I dont abuse any medication. I only take something when really necessary. I get muscle spasms in my rib area that makes it very difficult to breathe or move. I also have them in my lower back. I also have a herniated disc, a protruding disk, a bulging disc, and degenerative disc disease. I always break it in half, and normally thats enough to calm the spasms in about 10 to 15 minutes. It helps a great deal with pain and the only one that doesnt knock me out.
http://www.bronsonpharmacy.com/product/soma/
For more information on our range of delivery services, send us an email, or have a chat with a member of our staff on 020 8568 6666
BOOKING IS EASY
CLICK HERE To make an online booking
CALL our booking line 020 568 6666